The Basics of Car Financing at Cherry Hill Imports Auto Group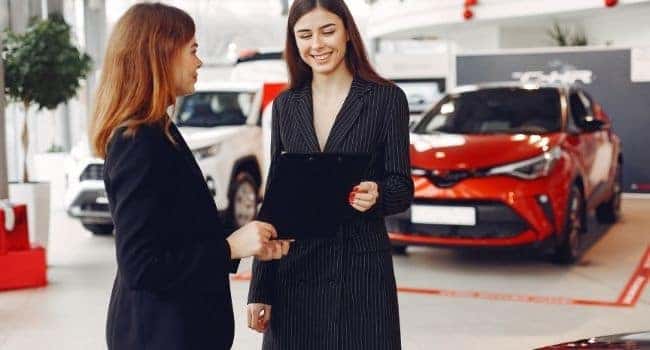 In order to remove the mystique often associated with financing a vehicle, we here at Cherry Hill Imports Auto Group in Cherry Hill, near Philadelphia would like to give a quick description of how the process typically goes.
To understand how car financing works, it is important to understand exactly what it is. When you go to buy a car, you typically don't pay for it all at once upfront. Instead, you take out a loan from a lender for the price of the car and pay back that loan over a predetermined period of time often with interest. Once the loan is repaid, the car is 100% yours.
To begin this process, it is helpful to get a good sense of your finances before you settle on a particular vehicle. Your chances of being approved, as well as the terms you'll get, can vary somewhat substantially based on whether you choose a used 2017 Audi A4 or a new 2021 Mercedes-Benz GLC 300. To compare an estimate of one cars payment to another, try our payment calculator. A new car will cost more, while a pre-owned model will cost less.
Now you're ready to head to our finance center and fill out the loan application. This application will ask for personal financial information along the lines of income and expenses. It is extremely important to be as accurate and honest as you can. An approved application leads to loan terms and conditions that most often include a down payment and monthly payments over a period of time. The more you pay monthly, the shorter your repayment will be.
Cherry Hill Imports Auto Group team is available and ready to answer any of your questions should they arise. Talk to our team about the latest Mercedes-Benz, Audi, Volkswagen, Land Rover, Jaguar, and Porsche offers and find out how we can save you more. You can also look through our online inventory to see what we have in our inventory and schedule your test drive today.