Jaguar F-PACE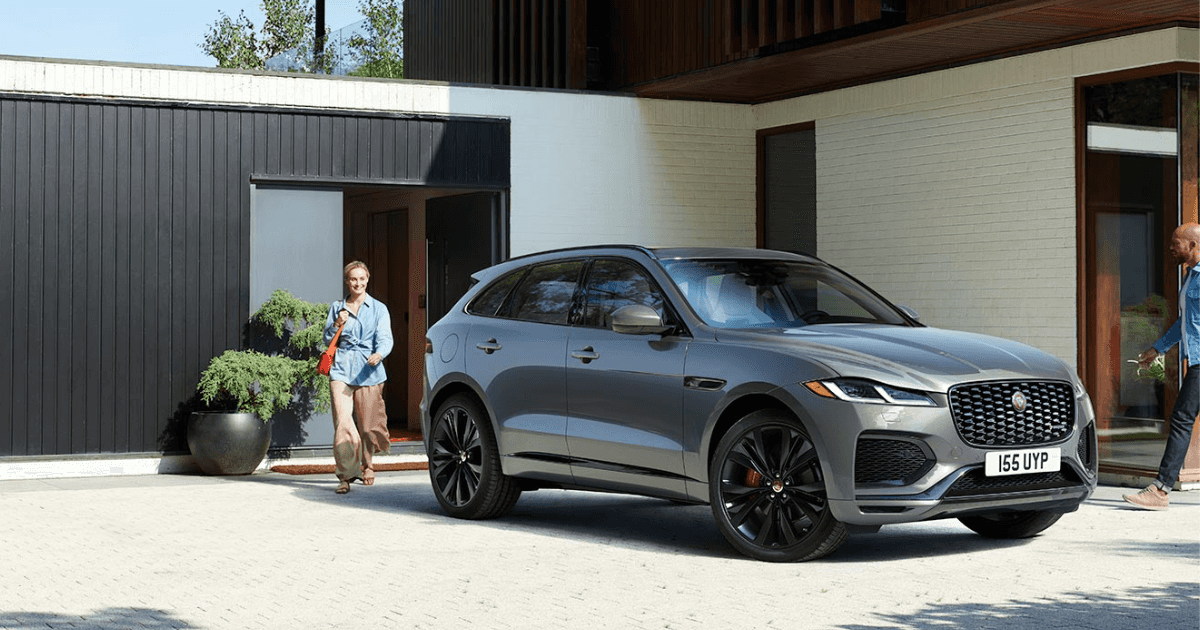 Consider The Possibilities With A Pre Owned Jaguar F-PACE
There are all different types of compact SUVs on the road today, but when it comes to combining luxury designs with a fun and sporty vehicle, the Jaguar F-PACE for sale is the best in class.
Choosing a used Jaguar F-PACE for sale is a wise choice for a savvy car buyer that wants to drive an iconic vehicle at a reasonable price. A certified pre-owned or used Jaguar F-PACE makes an exceptional commuter car, family vehicle, or luxury vehicle for highway or city driving.
The Design of a Pre Owned Jaguar F-PACE for Sale
The design of any used Jaguar F-PACE for sale provides the owner with a classic interior and exterior look. The cabin is beautifully appointed with the types of additional features and attention to detail expected in a luxury sedan. However, the exterior is sporty and sleek, and each vehicle offers exceptional passenger comfort and more storage area in the cargo bay than other vehicles in this class.
Performance and the Pre Owned Jaguar F-PACE
As a Jaguar, the performance of the F-PACE is exceptional. Different year models offer various engines, but all offer an eight-speed automatic transmission and come with all-wheel drive as standard. For those with a need for even more potential power and speed, the turbocharged and supercharged 3.0-liter V-6 engine provides up to 395 horsepower.
This is a responsive vehicle, making it fun to drive and easy to maneuver. The Jaguar F-PACE is exceptionally good at cornering while offering a smooth, quiet ride.
Safety and Technology in a Used Jaguar F-PACE for Sale
It is no surprise that the F-PACE offers cutting-edge technology and state-of-the-art safety features. This includes an advanced infotainment system, including available built-in navigation and WiFi hotspot.
Standard safety features on newer models of used Jaguar F-PACE for sale include lane-keeping assist, lane-departure warning, forward-collision warning, automatic emergency braking, and adaptive cruise control.
Test drive a pre-owned Jaguar F-PACE for sale to appreciate the driving experience this luxury compact SUV offers.